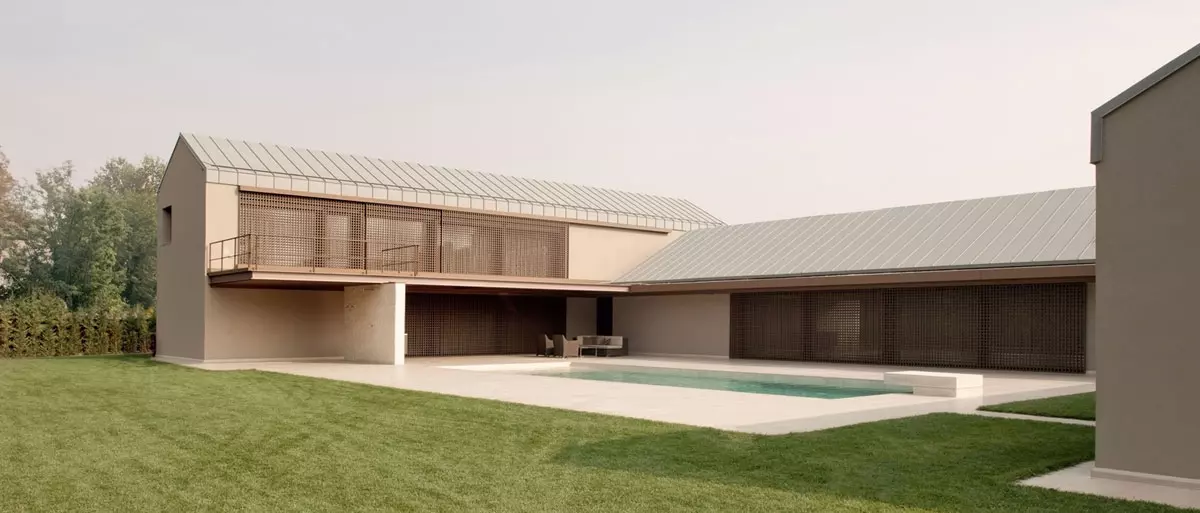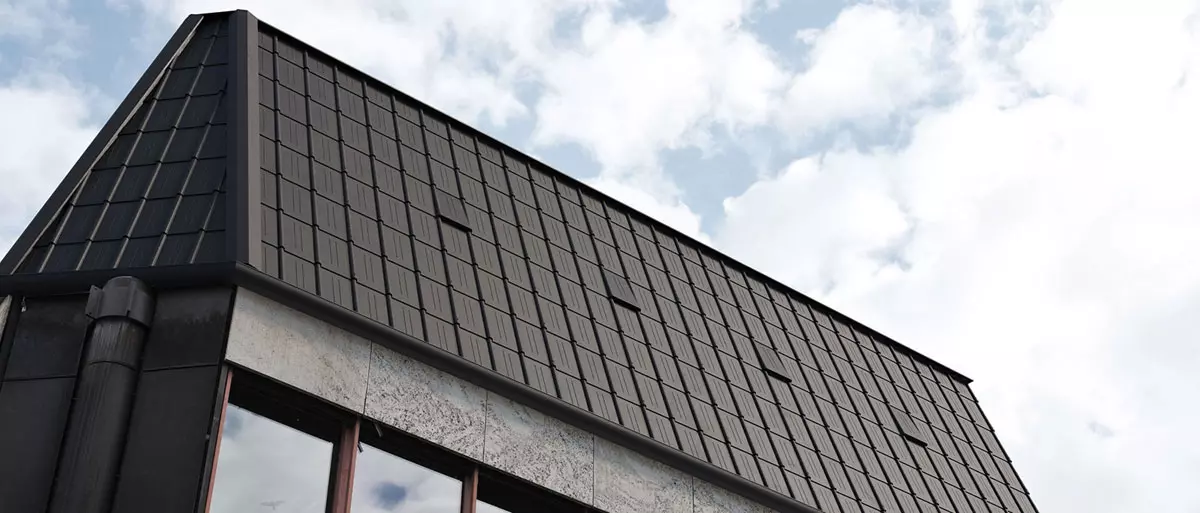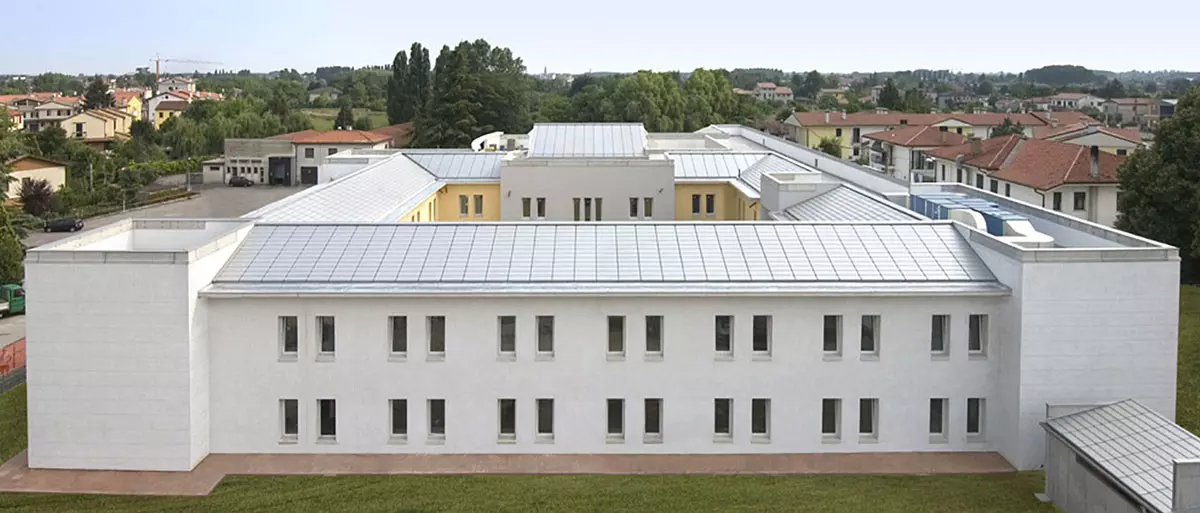 Integrated systems in Vestis aluminium
The various systems illustrated are conceived as a set of elements that must work as one. Some of the proposed solutions are not new to the building industry, but our company has examined and improved them to the smallest detail. In addition to their mainly aesthetic and protective role, cladding systems now play an important structural role, especially when they are intended to support technological installations and anti-fall systems. This is why every system on offer consists of a set of tested elements and accessories.
Standing Seam System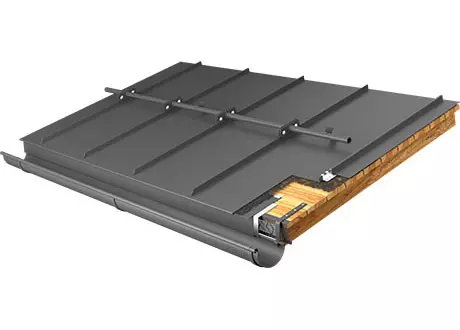 roofing and façades
The standing seam is now proposed in a modernised version where each single element is improved and can offer high and tested performances.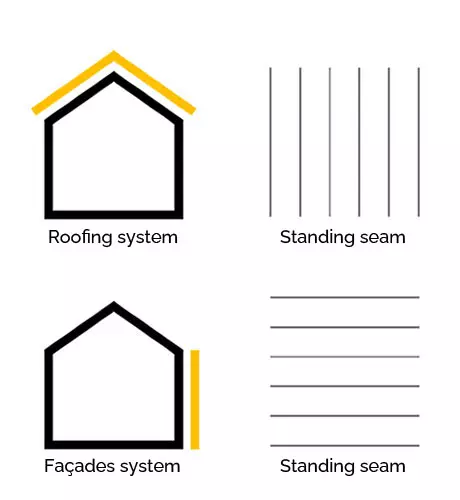 TS.03 Roof Tile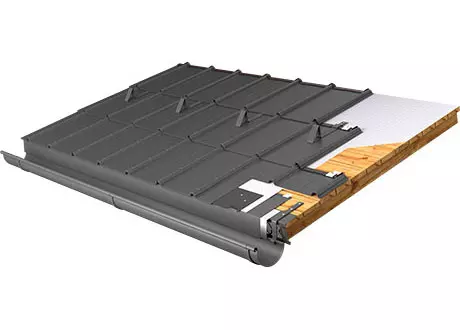 roofing
The new TS.03 tile represents a contemporary design solution that allows new expressive possibilities to residential architectural design.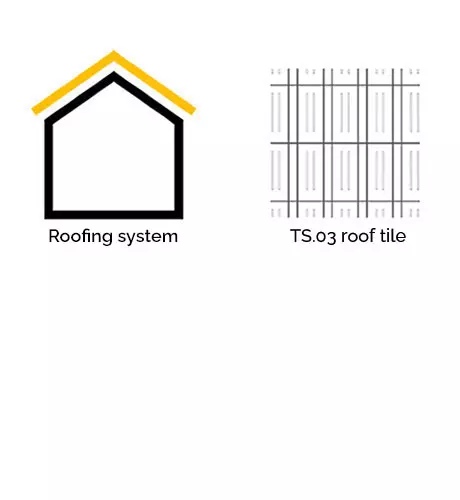 Rainwater System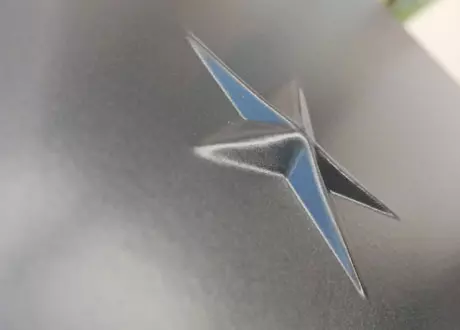 tinsmith accessories
The Vestis range of tinsmith accessories stands out on the market for its innovative system for sealing some components.